Welcome to the Archive section of the blog!
Posted on March 25, 2020
Filed Under Acting | Leave a Comment
I was watching this great documentary about British comedian Marty Feldman this afternoon. Too bad he died so early. A great talkative Buster Keaton.
Posted on March 11, 2020
Filed Under Animation | Leave a Comment
If you want to know more about Nathan Fowkes eyepatch, here is the story.
Are you really sure you want to go freelancing now? I like my paychecks personally.
Posted on March 10, 2020
Filed Under Animation, Education | Leave a Comment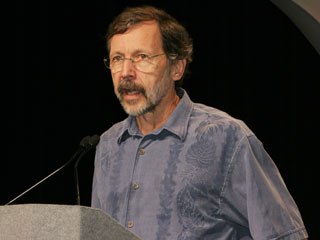 Back in 2008, I was privileged to attend Ed Catmull's keynote at Siggraph as a Microsoft/Rare representative.
During his talk, Ed Catmull looked back at the mistakes Pixar made in its early years and the secrecy surrounding their technologies was one of them.
Instead he explained, everyone would benefit if studios became more open about their projects and technologies.
Fast forward to 2020, Ed Catmull stayed true to his words and everyone is now fully acquainted with Disney's Ptex and other Pixar's USD. Did you know that Blue Sky and Dreamworks have also embraced the idea of sharing their ideas?
Few days ago, I shared an old article from the Blue Sky's tech blog on Linkedin and I was astonished by the success it received. In the space of few days, my post, received a little bit less than 3.5k views on a blog post I had assumed everyone had already read and no, the article became viral.
Most animation related websites are too mainstream those days and not technology focused enough so it is easy to fall out of the loop. When using a 3d software, yes you can pretend you are working like a 2d animator but realistically, you are more like the pilot of a fighter plane and need to keep an eye on your memory use, processes and autosaves.
For anyone wanting to stay up to date for at least, what the main Feature animation studios are doing, I would highly recommend to bookmark the following links and keep an eye on what is being discussed.
The Blue Sky tech blog is a fairly new one and I read some really interesting articles there, one of them regarding the gamification of Quality Checks (Introducing achievements into QC).
This is the historical animated feature tech website that goes all the way back to 2009.
Last year's "Optimizing rig manipulation with GPU and parallel evaluation" Siggraph paper doesn't appear though. It will eventually I am sure so use the link just above to read an abstract and watch the accompanying video.
Dreamworks research and development:
This is the Dreamworks treasure cove. Loads of information about their proprietary software and other tech.
Where it all started!
I hope this is useful to you. Don't hesitate to share.
Posted on March 9, 2020
Filed Under Animation, Cinematography, Education | Leave a Comment
Short but insightful video where Sharon Calahan and Adam Habib walk us through the cinematography of some of the sequences from Pixar's latest movie "Onward".
Posted on March 6, 2020
Filed Under Animation, Education | Leave a Comment
March 1909 came to life my favorite Disney animator. It has been a really long time since I last spoke about Disney legend Milt Kahl on this blog and at a time of political correctness where people are afraid to ruffle feathers, I think it would be a good time to make March 2020, Milt Kahl's appreciation month!
Milt Kahl was one of Disney's Nine old men. A vocal animator, well known for his razor sharp comments and stunning performances on characters like Rescuers' Medusa, Jungle Books' Shere Khan, Merlin, Aristocat's Edgar, or even Bambi and Alice.
Let's start Milt Kahl's appreciation month softly, with his Disney Family Album portrait and then we will quickly move to a series of interview with his sharp criticism on the industry … and on his colleagues, and to finish with the excellent CalArt tapes!
Related posts: