Search Results
Posted on September 1, 2022
Filed Under Animation, Education | Leave a Comment
I came across Electric dragon505 AKA AniMat's Youtube channel a while back while looking for Disney documentaries and immediately subscribed after watching his monumental 11h31 Disney History masterpiece video essay!
AniMat is very knowledgeable and also a great watch for his regular no-hold barred Animated Features reviews with which I tend to agree.
Today I just wanted to single out his 5 years old Top 10 Animation documentaries. There is a possibility it would be a bit too Disney centric but at least he is mentionning some documentaries that are a must see for Feature Animation lovers.
People in the know might be surprised "The sweatbox" wasn't mentionned but we know Disney tried to veto it many times.
Related posts:
Posted on October 5, 2020
Filed Under Animation | Leave a Comment
Have you seen "The box assassin", this great new shortfilm coming out of Ringling?
Amazing work from a one man team.
Jeremy Schaefer is not shy of behind the scenes and shares a lot of infos on his website https://jeremyschaef.com/
He also participated to several interviews on Raf Grassetti and Harvey Newman Youtube channel:
It is not surprise to hear that after interning at both Blue Sky and Disney, Jeremy eventually found work at Dreamworks over the summer.
Related posts:
Posted on May 10, 2020
Filed Under Animation, Education | Leave a Comment
Being mostly interested in Animated Features and Animated TV series, I don't visit FX Guide much but I just found a series of interesting interview I will be posting in the next few days.
Here is a very interesting one with Disney "Feast" director Patrick Osborne where he goes into a bit more details about the unique visuals of his short film.
Via : FX Guide
Posted on May 4, 2020
Filed Under Animation, Education | Leave a Comment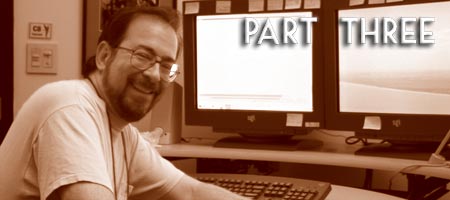 Once in a while in your career or just even at the start of your studies you will meet some unique individuals that will feed your self-doubts.
Whilst studying at Animation Mentor back in 2006, I was marveling at the work of several students that eventually became CG animation superstars, then later during my animation career, I came across few profiles that could animate three times better and three times faster than I could, so I just kept at it, with the belief that it might take me longer, before eventually succeeding.

If it is not just procrastination stirring us away from our goals, some of us just need to work harder to succeed.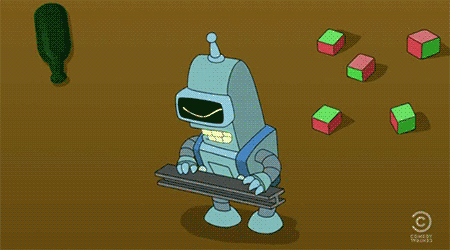 Do you think Nik Ranieri gave up animation when he first came across 21 years old James Baxter while working on Roger Rabbit?
Pretty close but Nik Ranieri kept pushing and like Baxter, he ended up also, writing his name on Disney's history books!
Listen to this fun Nik Ranieri's recollection of that encounter in the third part of an other memorable Animation Podcast interview.

I am posting a direct link to the interview as the libsyn link in the interview page is now broken, the main page works though or click below.
Direct link to the podcast:
http://animationpodcast.com/wp-content/uploads/2015/10/AP_2005_09_05.mp3
Related posts:
Posted on March 10, 2020
Filed Under Animation, Education | Leave a Comment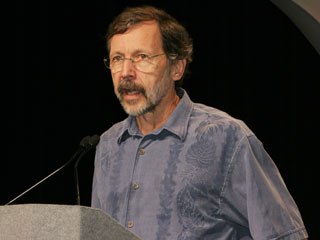 Back in 2008, I was privileged to attend Ed Catmull's keynote at Siggraph as a Microsoft/Rare representative.
During his talk, Ed Catmull looked back at the mistakes Pixar made in its early years and the secrecy surrounding their technologies was one of them.
Instead he explained, everyone would benefit if studios became more open about their projects and technologies.
Fast forward to 2020, Ed Catmull stayed true to his words and everyone is now fully acquainted with Disney's Ptex and other Pixar's USD. Did you know that Blue Sky and Dreamworks have also embraced the idea of sharing their ideas?
Few days ago, I shared an old article from the Blue Sky's tech blog on Linkedin and I was astonished by the success it received. In the space of few days, my post, received a little bit less than 3.5k views on a blog post I had assumed everyone had already read and no, the article became viral.
Most animation related websites are too mainstream those days and not technology focused enough so it is easy to fall out of the loop. When using a 3d software, yes you can pretend you are working like a 2d animator but realistically, you are more like the pilot of a fighter plane and need to keep an eye on your memory use, processes and autosaves.
For anyone wanting to stay up to date for at least, what the main Feature animation studios are doing, I would highly recommend to bookmark the following links and keep an eye on what is being discussed.
The Blue Sky tech blog is a fairly new one and I read some really interesting articles there, one of them regarding the gamification of Quality Checks (Introducing achievements into QC).
This is the historical animated feature tech website that goes all the way back to 2009.
Last year's "Optimizing rig manipulation with GPU and parallel evaluation" Siggraph paper doesn't appear though. It will eventually I am sure so use the link just above to read an abstract and watch the accompanying video.
Dreamworks research and development:
This is the Dreamworks treasure cove. Loads of information about their proprietary software and other tech.
Where it all started!
I hope this is useful to you. Don't hesitate to share.
Posted on January 19, 2020
Filed Under Animation, Education | 3 Comments
This is a follow up to my previous post and once again, I don't have access to the Disney Feature animation tools so those findings and screen captures are only from various popular behind the scenes videos, some of them are posted below. This said…. I never ever managed to see any pickers from BlueSky studios!
Disney animation fans and especially animators, are very familiar with dAnimPicker, the Disney animation picker, a good looking and very functional picker with some really cool features (zoom and pan), similar to the AnimSchool picker and the good old abxPicker.
The dAnimPicker has some great additional features like the pickwalk, to easily navigate from control to control, and anchors, to quickly jump to predefined position like the face picker, or body picker.
You can see the interaction between the animator and the picker, 9:03 into the following video:
And here is a quadruped picker screencaptured from the following video Link
Having never seen that sort of picker in past researches, I was really surprised when I came across two similar looking pickers: Locus and Character Toolkit Designer.
After bumping on Locus through Pinterest with a totally unrelated research, I was finally able to track a video demo of the apparently commercially available picker from Korean based Locus Animation studios. (there are more demos on the Vimeo channel).
The similarity with dAnimPicker is pretty striking but wait until you see Character Toolkit designer!
The resemblance is stricking right?
I am not sure if ILM TD Davoud Ashrafi, the creator of the tool, is the actual creator of the Disney picker or if he just got inspired by it as he keeps mentioning, but the demo on his Vimeo channel is fascinating. The creation part of the tool very exciting compared to other tools and I especially love the mirroring feature, this would have saved me a lot of time.
Let's finish up this post with more related Disney behind the scenes videos and don't skip the Wreck it Ralph videos where you can also see the body controls visible in the Maya viewport. Pickers are good when the screen is too cluttered but on-screen controls are preferable.
In 3:02 of the following video, you will see the eyelashes controls. Crazy right! I already mentioned that the animators shape the eye lids at Disney in a previous article.
In the following videos, we can see how the animators (here Disney guests) interact with the body parts directly in the viewport.
Related posts:
Previous articles related to Tangled:
http://www.olivier-ladeuix.com/blog/index.php?s=tangled
Posted on January 6, 2020
Filed Under Animation, Education | 1 Comment
I don't know where I got this from but here are some notes I had buried in my hard drive. I am guessing this is an answer to a Q&A with Disney animators who worked on Tangled.
Having attended Animsquad, I am aware about the importance of eyelashes and I had been told a while back that eyelashes could be animated on a show like Tangled.
Without further ado, here are the notes :
As far as eyes are concerned, for Tangled, We Payed HUGE attention to eye lids. every frame was tuned to Glen's drawings for the max appeal. Another HUGE things we really spent time on were the eye lashes, Mainly Rapunzel and Mother Gothel. Glen stressed the importance of the lid shape, the tension in the lower lids, the shape of the lower lids, and where the eye lashes were pointing. In Alot of cases we would point the lashes where the character was looking, to help guide the viewer's eye and boost the appeal of the character. I think the eye lashes and lid shapes are something really overlooked alot of the time, But these are HUGE tools that can be used to gain appeal and to show what the character is feeling.
Also some people think its the rigging. The rigs for these characters were very simple when it came to mouth and eye shapes. For the eye lids we only had three controls for the edge of the top and bottom lids, two corner controls, and open and close rotation controls. sometimes Less is more with controls, It makes it harder to get lost in the rig.
Hope that helps!!! On behalf of the crew, Thanks for the great comments!
Related posts:
Posted on June 12, 2019
Filed Under Animation | Leave a Comment
Few month ago I was joining Dwarf animation in sunny Montpellier to work on the Monsters Inc TV series and today, Disney finally announced "Monsters at work, the TV series based on the Monsters inc universe.
The project is looking stunning and obviously I can't say more than what was made public so if you are eager to know more about it, head off to the Pixar Pod where T.J. and Julie did a brilliant detective work! ;)
https://www.pixarpost.com/2019/06/monsters-at-work-logo.html
Posted on April 11, 2019
Filed Under Animation | 2 Comments
I just found one of those rare Joe Moshier interviews. It is in French but Google Translate should do the job.
Joe Moshier is one of the greatest character designer but similarly to Paul Felix, his life is pretty secretive. If it wasn't for his credits on some of the most visually interesting Disney movies like "Emperor's new groove" or "Home on the range", you wouldn't know about him.
Joe joined Dreamworks few years ago to work on several projects. Here is the French article followed by a quick video interview. Sorry the new version of WordPress breaks the layout of my blog :-(
http://www.effets-speciaux.info/article?id=175
Related post:
The Sweat box
Posted on April 6, 2019
Filed Under Acting, Animation | Leave a Comment
Many red moons ago, Disney partnered with Double Negative to bring to the screen Edgar Rice Burroughs's novel "John Carter of Mars" and more specifically the character animation of the Tharks under the helm of Pixar brain trustee/ "Finding Nemo's" director Andrew Stanton.
Here are few behind the scenes videos and a great animation process walkthrough by Patrick Giusiano followed by a series of related articles.
https://www.fxguide.com/featured/a-world-away-john-carter/
https://digitalmediaworld.tv/in-depth/467-john-carter-and-the-creatures-of-mars